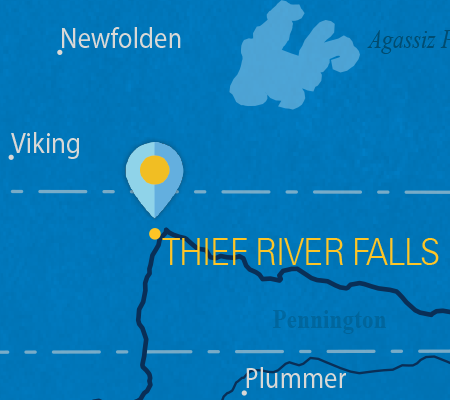 Fresh, Fit & Active: Digi-Key's Commitment to Employee Wellness
Thief River Falls, Minn.
In northwest Minnesota, employees are rallying around wellness at work — with staggering results.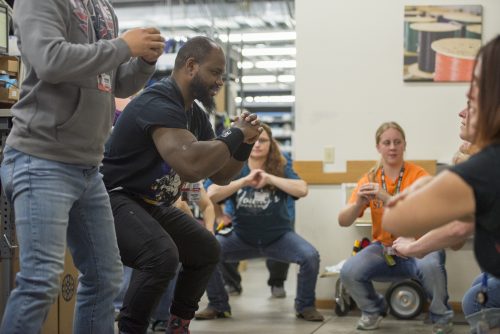 Thief River Falls is a picturesque town of about 8,000 on the plains of northwest Minnesota. Like many small towns in the Midwest, its residents struggle with obesity, diabetes and other chronic health conditions.
Thief River Falls is also home to two major employers, including Digi-Key Electronics, an international retailer of electronics components. By investing in improving employee health and wellness, Digi-Key has shown that employers can play a big role in bringing about positive health outcomes in communities statewide.
Digi-Key president Dave Doherty said the company started noticing an alarming disconnect in its employees' overall health several years ago. "Though our benefits and health coverage are very good, we found it didn't result in healthier employees," Doherty said. "Our employees said, 'We need more options for wellness.' And we listened."
Digi-Key's leadership made a concerted effort to provide more programs, opportunities and resources to its employees. "Our company worked on grassroots efforts with our employees. We all said, 'Let's have the best wellness programs possible.'"
In addition to its excellent health plan, Digi-Key provides or subsidizes several key wellness efforts for its employees: Omada, an online weight-loss program, MeQuilibrium, an online resiliency program and Livongo, a diabetes management program which provides unlimited diabetes test strips and a high-quality glucose meter and coaching.
The company made improvements to its walking and mobility options, including a popular "Digi-Walk" path that circles the sprawling campus. Company leaders discovered that even simple solutions, like adding fresh fruit and healthier options to the employee cafeterias and vending machines, made a big difference in employee health and satisfaction.
"Up here, we're a family, and like any family, we care for each other. Like a family, it's not our job to preach or tell someone what they should do. But when they say, 'I want help controlling my weight or diabetes or mental wellness,' we're there for them," Doherty said.
Ultimately, Doherty said, the company's goal is to get employees to a better state of wellness and health. It's the company's philosophy that healthier employees provide better service to customers, partners and suppliers.
"I want us to have both: The best plan, which exists as a safety net, while the wellness of our employees goes up with help from our programs. If employees are healthier, they rely on the plan less and save on care costs," Doherty said.
During the first year the Omada program was available to employees, more than 700 employees participated — and lost a stunning 7,600 pounds. Successes like that, Doherty said, are what drive the company's leadership to invest more in wellness.
"It's amazing to see the look on employees' faces when they achieve their goals, whether they lost weight, or have gotten their diabetes under control, or are able to bring what they learn in the gym into their Digi-Key workday," Doherty said. "Our company is being an enabler that helps employees get to their own goals and meet their own needs."